Wire Harness Plug Crimping Tool Open Barrel Teminal Crimper for 14-24AWG
for Molex, Delphi,AMP/Tyco, Harley, PC/Computer, Automotive, Weather Pack, Metri-Pack 14-24 AWG
Model:IWS-1424A
Features:
The double hinged feature make sure the jaws stay parallel and clamp straight.
ONLY 4 mm thick's Jaw allows man crimp the insulated and non-insulated part of the wire to the terminal separately.
Comfortable rubber handle grips makes it's easy to use and easy to clean up.
Equivalent to Delphi/Packard 12085271 and/or SPX Kent Moore J-38125-7 crimping tools

Crimping Range:
Insulation Crimp
AWG 14-18 Ga. Use Crimp Slot A
AWG 20-24 Ga. Use Crimp Slot B

Stripped Wire Crimp
AWG 14-16 Ga. Use Crimp Slot C
AWG 18-20 Ga. Use Crimp Slot D
AWG 22-24 Ga. Use Crimp Slot D/E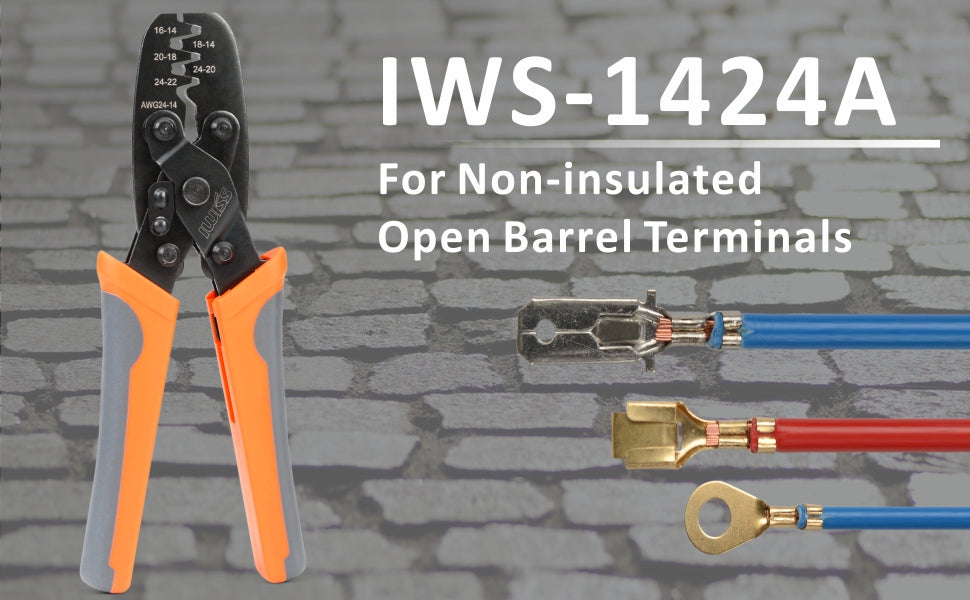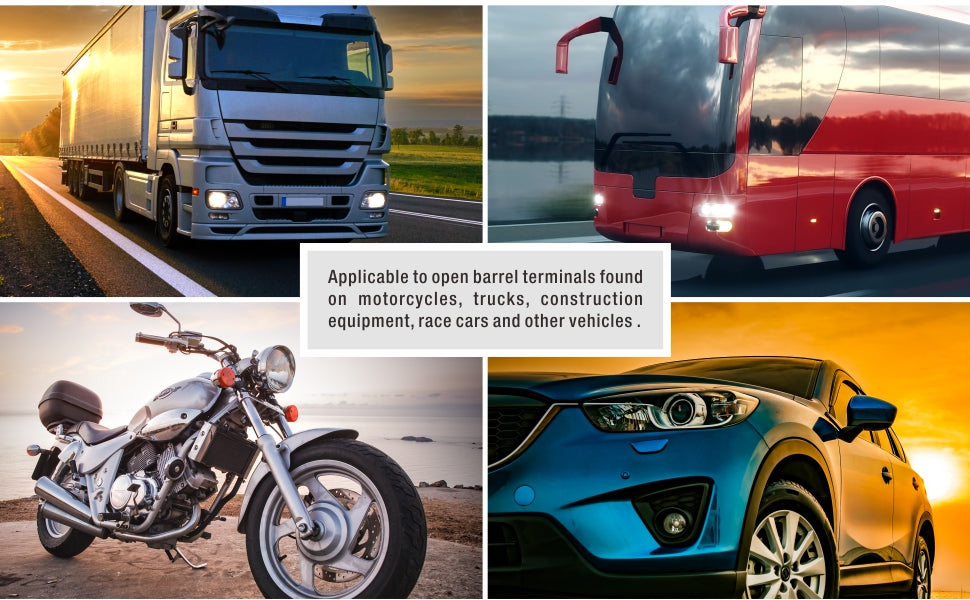 1.Where is it made?
   -The items are made in China.
2.What is IWISS?
 -IWISS is an enterprise specializing in manufacturing, marketing and R&D of electric tools, cable tools, pipe tools, packing device, high&low voltage electric appliance and so on.
3.How long will delivery take?
  -We will process and fulfill the orders in 1-3 working days , then your items will be dispatched in 3-5 working days.
4.How would you send the products?
 -We usually ship by Fedex or DHL air express.And we can support shipment via TNT, UPS,USPS,EMS and so on. 
5.How should I make the payment?
 -Via Paypal.
6.What's the quality?
 -We have past ISO9001:2008 international quality management system.